Philippines (Ilagan) April 2017 Team
Date:  04/08/2017 - 04/23/2017
The team will arrive at the Manila Ninoy Aquino International Airport in the evening and we stay the night at a local hotel for a quick rest. In the morning we take a local flight on to Tuguegarao or Cauayan, cities within an hour or two of Ilagan.  The bulk of our luggage is sent by truck on the night of arrival so we must keep separate just what you need for the night at the hotel in Manila and the short trip the next day. That truck drives all night and will be there when we arrive at our destination. Upon arrival at the local airport we will be met by our hosts and transported by our bus to Ilagan, Isabela Province.
The team will be staying at a local hotel in the heart of the old downtown area.  Rooms are very basic and most rooms are for two people though up to 3 might need to share.  Rooms are air conditioned but power failures are not uncommon.  There is no hot water for showers.  Breakfast and dinner is at the hotel. Lunches are at our clinic sites and are usually provided by the host community.  Food is plentiful and traditional.  A highlight of the hotel location is the opportunity to take early morning walks in the community and interact with local residents who are delightful and friendly.
Our host family and our local volunteers go above and beyond to make our stay comfortable including making our meals and usually doing our laundry.  They are very involved in the clinics as translators and helpers and they travel with us on the bus each day and eat meals with us.  They do their best to accommodate vegetarians which is not common in Filipino culture.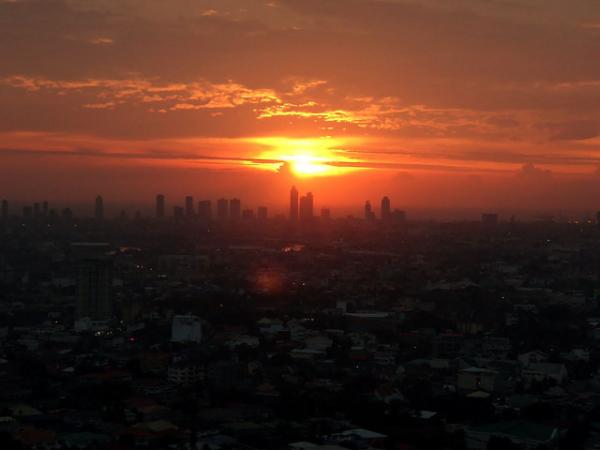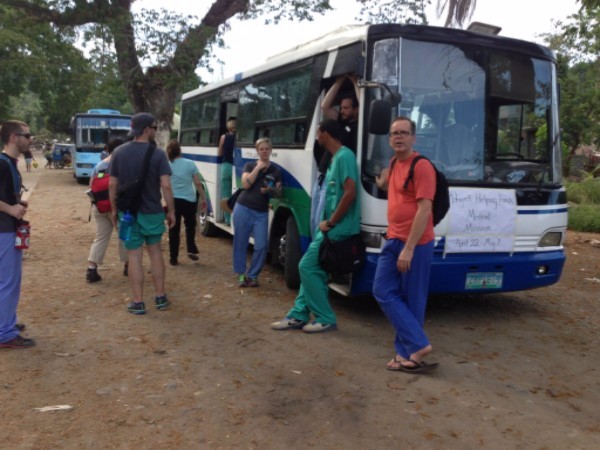 The team will provide Health Care Clinics at community centers in barangays (villages/communities) around the vicinity of Ilagan.  We attempt to involve local medical providers when possible.  We also organize some type of educational seminar for our volunteers or at a hospital site for regional medical providers.
If possible we will take a break in the middle of the mission to travel to central Luzon to experience the incredible Ifagao ancient rice terraces.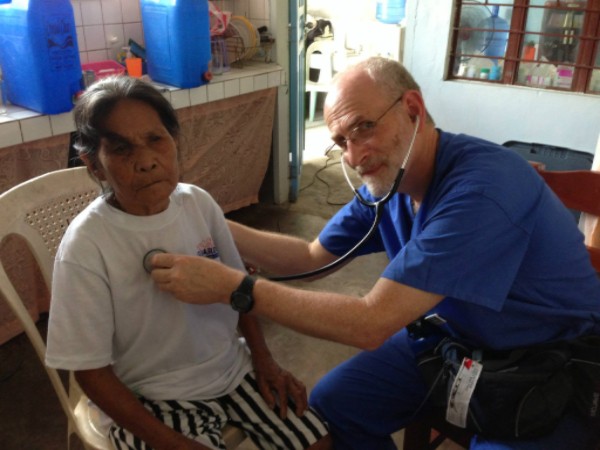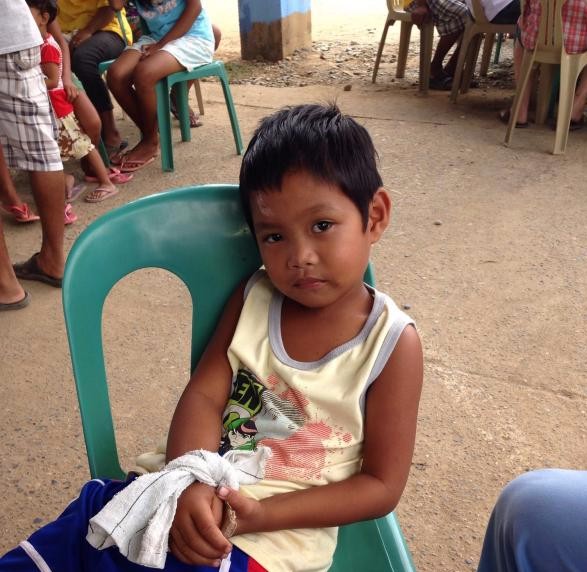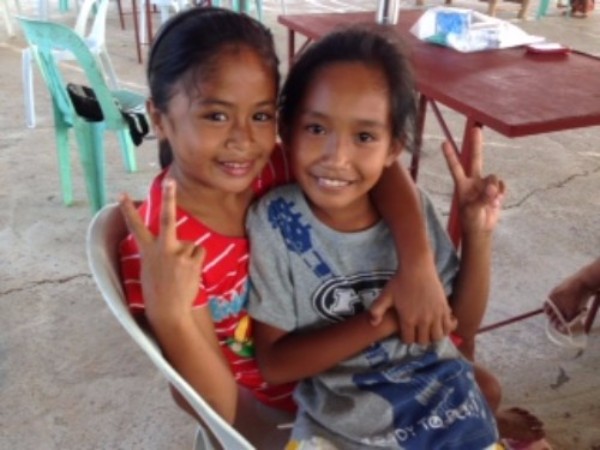 After the days excursion and a traditional Dinner the team will return to Ilagan and complete their final clinics.
Sight Seeing Opportunity: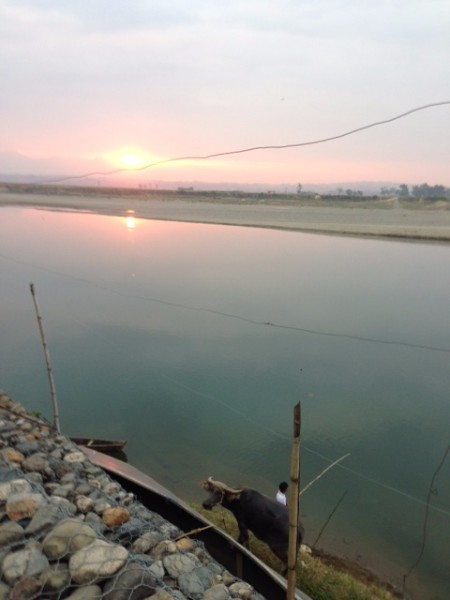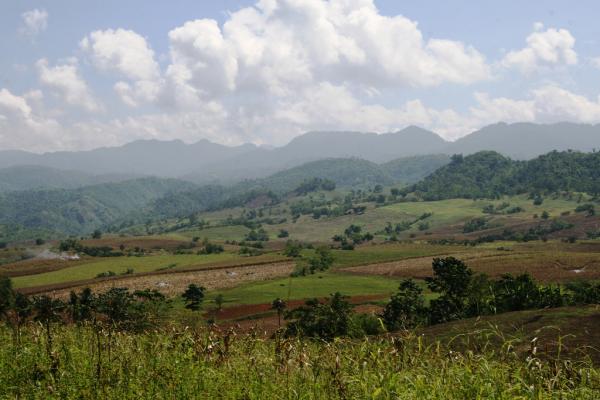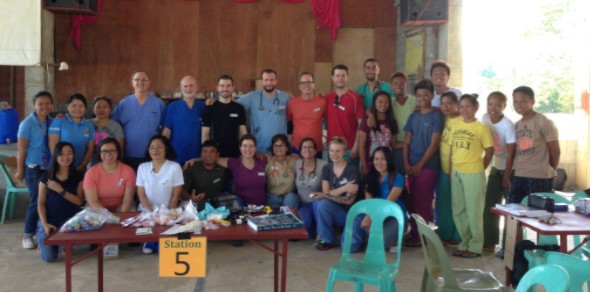 Skill Requirements:
The primary focus for this team is to provide general health care and health education services. We seek licensed health care professionals including but not limited to the following!
Physicians
Nurse Practitioners
Physician Assistants
Dentists
RN's
EMS Personnel
Student Nurses
Translators 
Non-Medical Support Personnel
We welcome both medical and non-medical volunteers with a spirit of adventure and determination to partake in a culturally sensitive growth opportunity while helping others in need of our services.  Above all you must be willing to work as a team for the common goal of our mission!
---
This team is rated as a Moderate Team!
Amount of in-country travel: Moderate -including a trip from the airport to the hotel (approximately a one to two hour drive) and daily trips of twenty to 50 minutes from the compound to the clinic site.
Sleeping arrangements: Team members will stay in shared rooms with private bathrooms in a basic hotel with air conditioning. There is no hot water.
Running water/electricity: Running water and electricity is available at the hotel though there are occasional power interruptions. Water and Electricity will be available at the clinics as well and we attempt to have fans to help with the high temperatures.
Physical requirements: Team members will be exposed to heat and high humidity during the day. Volunteers are expected to help with carrying of supplies each day from the hotel.
---
Frequently Asked Questions
What is included in the trip price?
Round trip Domestic Airfare (from a major international airport)
Round trip International Airfare (From USA departure point to destination country)
All in-country air and ground transportation (All transportation while in our host country)
All applicable VISA fees
Airport departure taxes
Travel Insurance (DOES NOT INCLUDE TRIP CANCELLATION INSURANCE)
All meals and drinking water while in our host country (does not include special diet meals)
Housing while in our host country (Varies depending on specific trip from Hotels to School House floors to camping)
Project Helping Hands team shirt
Transportation, meals and any fees associated with the one day sightseeing activity on the teams day off
What is not included in the trip price?
Airline baggage fees
Meals or lodging in the USA due to a forced layover
Passport Fees
Fees associated with vaccinations
Personal Gear
Personal choice food or snacks either home or abroad
Trip cancellation insurance
Special meals due to alternative diet needs such as vegetarian, vegan, gluten free...
---
Applications for this team will be accepted until December 15th. 2016. Note that applying for a team does not guarantee acceptance. All applicants will be notified of the status of their application no later than January 1st. 2017
---
Application Due Date:   Tue, 2017-01-01
Application Status Notification:  Thu, 2017-01-15
Team Size:  16
Team Leadership:  Anne-Marie Summerhays
Price:  $3,490.00 
---
Trip price will be discounted to $3,175.00 if all payments per your payment plan are made on time.
Price includes airfare from major US cities (Excluding Alaska & Hawaii) to the Philippines, (**Airfare price subject to an increase in the event that airlines implement an additional fuel surcharge above and beyond the rate established as of September 15, 2015), ground transportation in the Philippines, food and lodging in the Philippines, all taxes as well as visa and government fees and a team shirt.
The price does not include immunizations, airline luggage fees, and costs incurred outside of the Philippines.
---
Trip Code:  PH0417